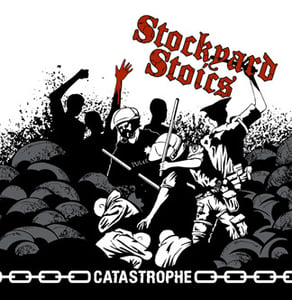 $

19.99
The sophomore album from Brooklyn's Stockyard Stoics. 10 hard hitting political punk anthems.
On their second full length the Stoics blend punk, ska, hardcore and rockabilly with progressive politics and grassroots activism. Songs about the impact of police brutality, working life in the U.S., and the fight for social justice.
Featuring ex-members of Leftover Crack, Morning Glory, The Redundants, The Rickets and The Readymen.