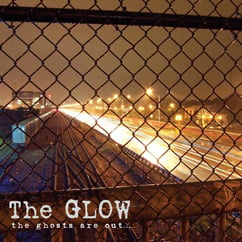 $

19.99
The Glow (Boston)
The Glow are a four piece punk-rock-soul group from Boston, MA. No gimmicks. No hype. No ex-members. No BS! They mix elements of northern soul, punk and two-tone with old time rock n' roll, and heartfelt songwriting.
This is easily one of the best records we've ever released, and we think you'll agree; an instant classic! The Glow's debut studio album The Ghosts Are Out... is a must-have for fans of Billy Bragg, The Specials, Al Green, The Slackers and Question Mark (?) and the Mysterions. The Ghosts are Out.. was recorded with David Age at Boston's New Alliance Studios, and mixed and mastered at Ice Station Zebra in Medford, MA by David Age and Ducky Carlisle.
The Glow immediately call to mind the 60s production work Phil Spector, the power-pop stylings of Elvis Costello, the white-boy soul of the Spencer Davis Group, and the rock revivalism of 80's Billy Joel. On their debut album, The Ghosts Are Out… The Glow kick out 12 maximum rock n' soul anthems to rattle your teeth and shake that ass. It's a mix of Motown, Stax, and raw punk ferocity. These are songs about life, loss, and the human condition. These are songs about heartbreak, about tragedy, gin-soaked rage and bargain-bin whiskey redemption. This band is about confronting the ghosts of your past and learning to walk among them.